Demolition
Advanced Construction and Fitouts cover all aspects of demolition from internal strip outs to complete building demolition including site clearance to facilitate the construction of new buildings. At ACFL we provide detailed method statements & risk assessments at the start of the project which we revise throughout the project. ACFL can provide independent dilapidation surveys on neighbouring properties to our clients prior to commencement of demolition works and also insure that the maximum amount of materials are recycled in the most efficient manner possible.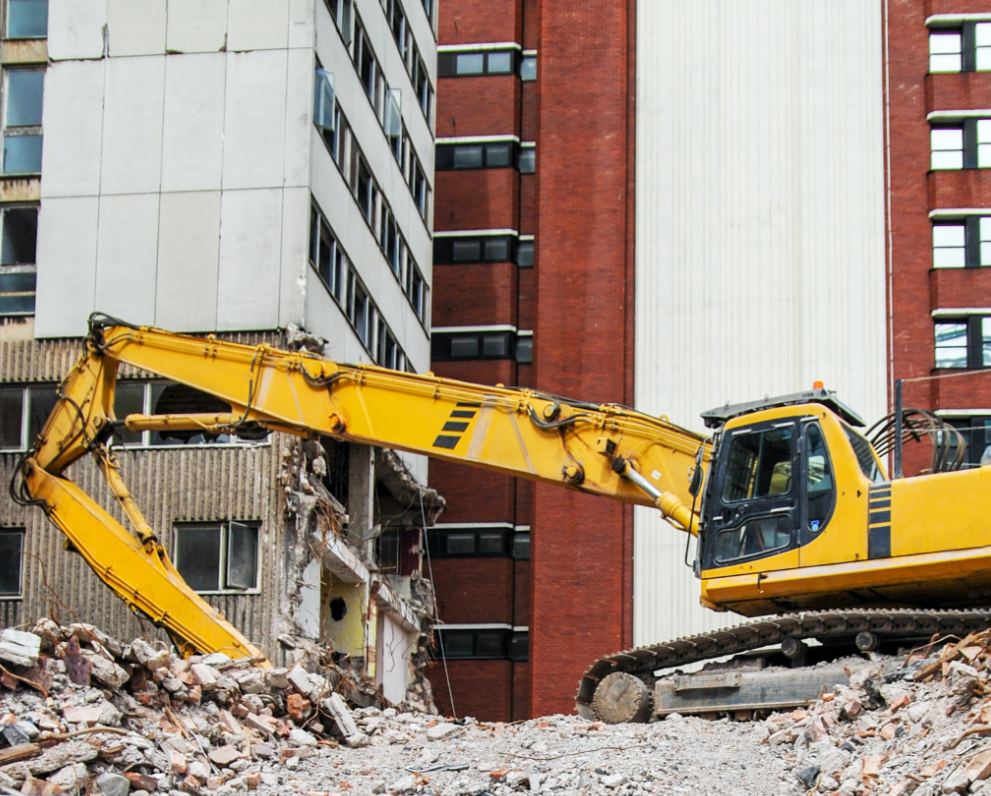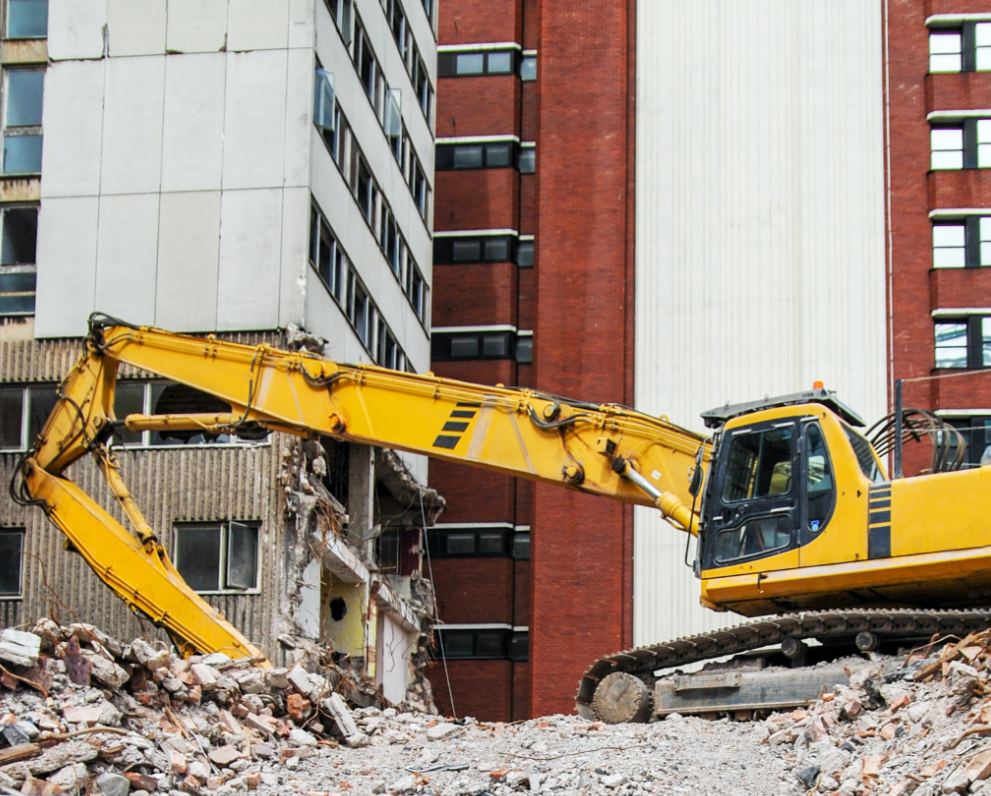 Residential
Building your own home will probably be the biggest investment you will make in your lifetime. That is why it is important to choose a company with an outstanding reputation and commitment to client satisfaction. Advanced Construction and Fitouts specialise in all aspects of residential building. Combining our design expertise with quality workmanship, we guarantee stunning results of the highest standard. We offer energy conscious home owners advice across all areas of construction, home insulations & heating. The company's range of services covers initial assessment and advice on the most practical and economical upgrades available, to completion of the necessary works and final certification.
Industrial
Advanced Construction and Fitouts Limited has a proven and unblemished record on the provision of a superior construction service within the industrial sector. ACFL has acted as Main Contractor, Health & Safety and PSCS on a number of projects of all complexities. The company is experienced in the construction of various types of industrial buildings ranging from light industrial to heavy industrial units whether it be a retail, pharmaceutical or a manufacturing facility. ACFL's portfolio of industrial clients include Ferrovial Ireland, Arzyta Foods, Rentokil, PRL Group to name but a few.
Commercial
Advanced Construction and Fitouts offer complete construction services to commercial clients having gained invaluable experience over the years. The company has a proven record with extensive experience in fit-outs, alterations and refurbishments both in but not limited to office, retail, pharmaceutical, and leisure areas. We use only the highest skilled tradesmen and quality materials to deliver exceptional results on each and every project. We have completed projects of varying sizes and complexities and we always endeavour to deliver on the client's specific requests regardless of any challenges encountered therein.
Fit-Outs
At Advanced Construction and Fitouts we specialise in turnkey commercial and industrial fit-outs and refurbishments. The team of professionals engaged by ACFL has gained a wide range of experience in the fit-out market within the commercial and industrial sectors both in Dublin and in the surrounding areas. Our years of experience enable us to work efficiently and to maximise space efficiency. Our fit-out and refurbishment services are individually tailored to suit each client's specific needs.
Joinery
Advanced Construction and Fitouts specialises in both standard and nonstandard joinery, fitted furniture, reception counters and shop fit-outs. At ACFL we manufacture custom and bespoke joinery products in-house in our own fully fitted out workshop for commercial, residential and industrial customers throughout Ireland.
Maintenance
Advanced Construction and Fitouts provides complete maintenance solutions to both the Commercial/Industrial and Domestic markets. At ACFL we offer a 24 hour property maintenance service including repairs and construction services to commercial/industrial businesses, property management companies, receivers, estate agents, private companies, etc. who own, manage or occupy all types' of residential and commercial property. Our maintenance and small works division employs a highly skilled and mobile workforce who has expanded the company's reputation as a result of it efficient and reactive response to scheduled and unscheduled call-outs.
Project Management
At Advanced Construction and Fitous our PSCS endeavours to provide a Project Management service to our clients that will ensure the project is managed from initial design stage to hand over to the client in an efficient and professional manner. Our team has extensive experience and knowledge in project managing construction projects both in the Commercial/Industrial sector and the Residential sector. We have managed a number of high profile projects where achieving programme dates are paramount.
Quantity Surveying
Advanced Construction and Fitouts Quantity Surveyors provide a full range of competitive quantity surveying, estimating and tendering services to clients, main contractors and sub-contractors. Quite often there is little design information available which requires the Quantity Surveyor to draw upon their detailed knowledge and experience of the construction industry. At ACFL, we have developed an extensive database of cost information which allows us to accurately advise clients at an early stage of the project.
Design & Build
Advanced Construction and Fitouts provides a complete design and build service. From small home improvements to large-scale construction projects, we have done it all. Whether you are looking for a residential or commercial construction, a kitchen or bathroom renovation, outdoor improvements or landscape design our creative and award winning design team can help to make your vision a reality.